Climax Heroes
Akatsuki
Description:
Bio:
Akatsuki is new student at Amanogawa High School, and so far has yet to really make his mark as a student. Other that being in the school music club and being oddly obsessed with drums, he knows how to play guitar, and the trumpet. His grades so far seem to be decent enough, but he seems to go out of his way to not gain the gaze of anyone in school. Mildly popular with the girls, he tends to ignore them (though is always polite,) as though there is something more important in his life at this moment than exams, cram schools, and getting into a good college. It is also assumed he dislikes MP3 players, as he seems to carry his CD's on his belt with him.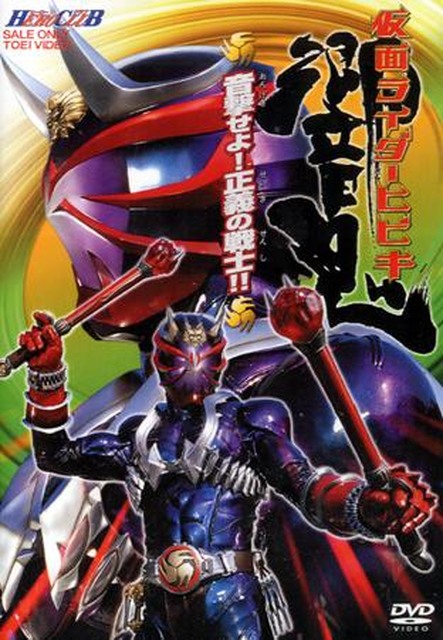 Unknown to all but a few other students, Akatsuki is actually an Oni, a man who has given up his humanity to fight the ancient Japanese monsters known as Makamou. He serves an organization known as Takeshi as a Rider, an Oni who fights to save people from the Makamou.
Observed using what looks like a demonic tuning fork to transform into his Oni form, he fights with a pair of long clubs that look like Taiko mallets. He has also been seen to breathe purple fire from a mouth beneath his helmet.